The convention is for LaBlast Instructors to attend the classes and seminars to improve LaBlast Fitness instructor skills.

The retreat is for students, friends, & family to attend the classes and enjoy beach, pool, & spa.
pre & Post con info Coming soon
dinner with louis coming soon
SATURDAY NIGHT GALA : Carnival of brazil
sATURDAY, jULY 13, 8pm-12am
Don Cesar Hotel in St. Petersburg, Florida:
Online booking is now available!
https://book.passkey.com/e/50676384
For those new to LIFCON, check-in is from 5-7pm on Wednesday, July 10, followed by the Welcome Reception.  Check-out is Sunday, July 14 after the final class (around 10:30am). 
You are welcome to come early or stay late but encourage you to book as soon as possible for best chance of availability.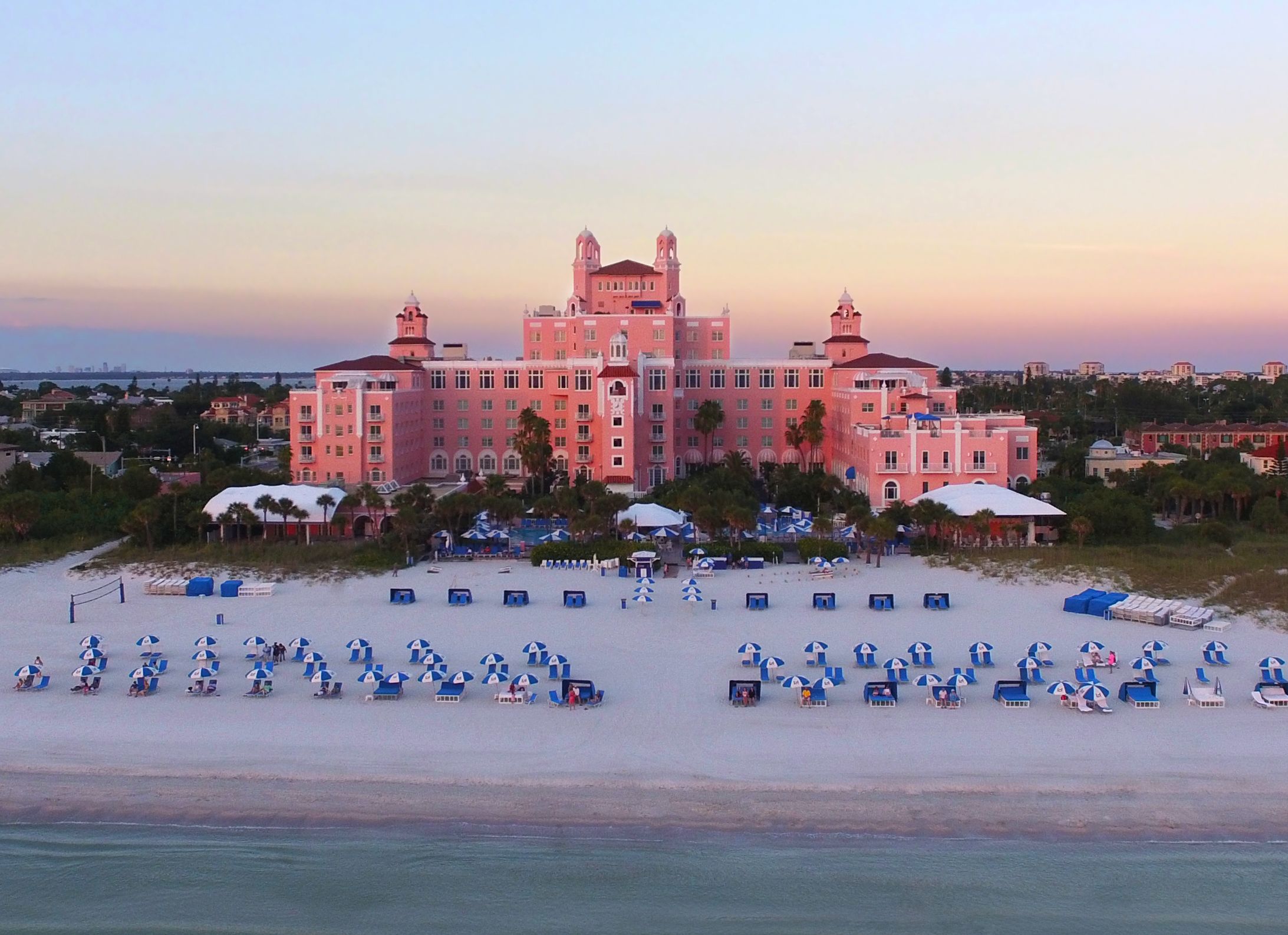 Most attendees fly into Tampa (TPA) and take a short Uber ride to the Don Cesar (approximately 30 min)
Allegiant Air
Travel Sites
Travelocity:
Expedia:
Momondo:
Hotwire:
Book Via Major Airline Sites
Delta:
American Air:
United:
Southwest:
JetBlue:
Super Shuttle from tampa
Uber from tampa
Lyft from tampa
Local Transportation
Do Your Homework
Check the major airlines first and compare their ticket prices before checking the travel agent website, such as Travelocity. If the prices are not that much different we strongly encourage you to book with the airline. Changing flights is easier directly than via the third party booking agent.
Think Outside the "Regular Flight Times
When checking flight options, it is worth it to check the 'odd'  flight times that could give you a cheaper rate. Often times you pay extra for 'convenient' flight times.
Arrive Early, Depart Later
To get the most out of the convention and your vacation go arrive on the earlier flights and return later in the day. This gives you more time to enjoy the DonCesar. Even though you might not receive an early check-in or late check-out, you can still enjoy the resort amenities.
Pack Light
Try to avoid having to check luggage as most airlines (except Southwest) charge baggage fees and it takes away your chances of luggage not arriving with you. You do however want to keep space available for your LaBlast purchases during LIFCON haha