I've made so many new friends at each retreat and my first two LaBlast retreats in particular that I've made friends from other parts of the US that I may have never met if it wasn't for LaBlast.

The main reason I keep coming back to every retreat isn't just about LaBlast but also about reuniting with old fellow LaBlasters and meeting and making new friends as well. For me I may only see most of my friends through LaBlast at these annual LaBlast retreats because we live so far away from one another.

I feel like when you join LaBlast you aren't just making a commitment to yourself but you're joining a family…so to me LaBlast is like another family to me in a way.

LaBlast for me has not only become a part of my lifestyle but more like a healthy addiction for me.
a few LaBlast Retreat perks…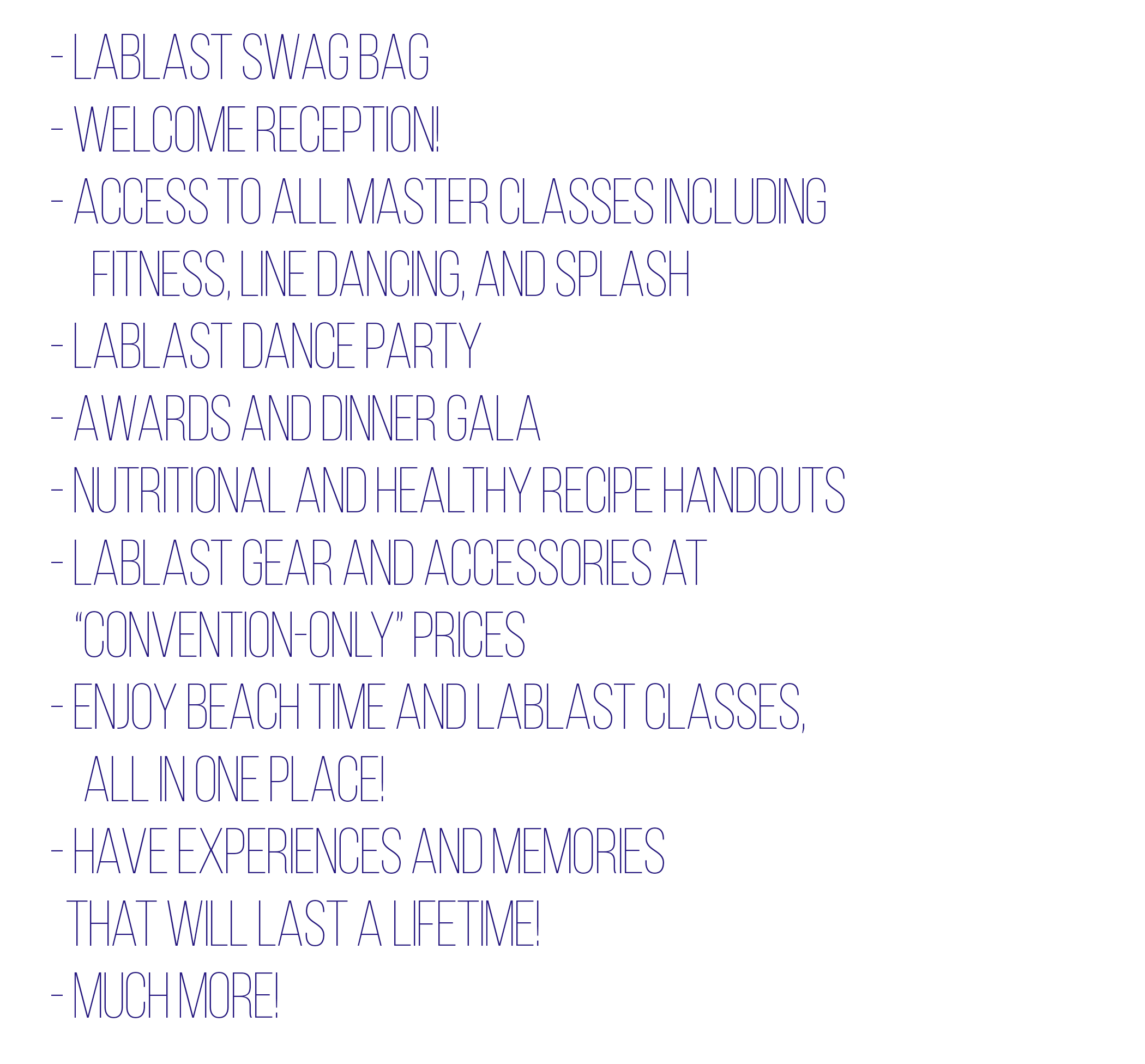 SUBSCRIBE NOW AND STAY UP TO DATE ON THE LATEST LABLAST® NEWS, PRODUCTS AND SPECIAL EVENTS!