BECOME A LABLAST® INSTRUCTOR
Register for a LaBlast® Certification!
click topics below to learn more
Why Become a LaBlast® Instructor?
Emma Mero
2023-07-22T06:56:07-06:00
Becoming a LaBlast® instructor will set you apart from the crowd by joining the only dance fitness program that perfectly blends ballroom dance and fitness physically, mentally, and emotionally.
Our one-day, nine (9) hour certification dives into many of the dances taught by LaBlast® instructors, teaches the unique LaBlast® movement philosophy and provides the tools needed to lead your own LaBlast® classes in no time. In addition, you will have access to all the dance patterns 24/7 online.
LaBlast® Fitness, Splash, Line Dance and Chair Fitness are accredited by ACE, AFAA, NASM, and SCW.  In addition LaBlast® Splash is accredited by AEA (8.0 CEC's).
What is the LaBlast® Instructor Foundation Monthly Subscription?
Emma Mero
2023-07-22T06:59:12-06:00
Upon completion of the certification, you will join our exclusive LaBlast® Instructor Foundation (LIF) subscription (included for FREE for the first three months following your certification).  The cost of the LIF subscription is $30/month. 
The LaBlast® Instructor Foundation Monthly Subscription (LIF) is a subscription to content released every month based on continuing the education gained in the LaBlast® certification. Staying up to date on LaBlast® philosophies through LIF monthly content curated by LaBlast® creator, Louis van Amstel.
What Do You Get with the LIF Subscription?
Emma Mero
2023-07-22T07:01:27-06:00
The most successful LaBlast® classes are led by instructors who pride themselves on quality by sticking to the simple formula of interchangeable patterns.  Continuous access to, and use of, your LIF subscription will ensure your classes rise to the top:
NEW PATTERNS:  Two (2) new monthly videos from Louis teach instructors new patterns not covered in the certification + one bonus monthly video by a featured Master Trainer.  Build your arsenal of interchangeable patterns! LIF subscribers receive the full back catalog of previous months' (and years') videos.  There are currently over 100 videos!
NEW DANCES:  New dance genres, not covered in the certification, are introduced by Louis through LIF.
EXPERT EDUCATION:  The videos are not just "choreography".  Louis provides expert education in each video that continuously helps you grow as a LaBlast® instructor.  By studying the monthly videos, you'll better understand how to deliver your class in a way that is accessible, yet challenging; easy to follow, yet still fun and fresh from class to class.
TIME-SAVING PLAYLIST CREATION:  LaBlast releases two full-length class playlists each month, complete with which dance to do to what song and constructed in a way that guarantees a proper interval workout.  LIF subscribers receive the full back catalog of previous months' (and years') playlists.  There are currently over 50 playlists, which you can use "as is" or use to identify songs that work well with your LaBlast® patterns
MARKETING:  "Plug-and-play" marketing (flyers, business card templates, etc) to assist you in promoting your classes and special events.
$30/MONTH NO MATTER HOW MANY CERTIFICATIONS:   You can be certified in all 3 LaBlast® formats and still only pay $30/month.  That means even more LIF videos and playlists at your disposal, for the same price.
SPECIAL ACCESS TO DEALS/DISCOUNTS:  Gain access to outrageously great sales and partnerships only available to LIF members.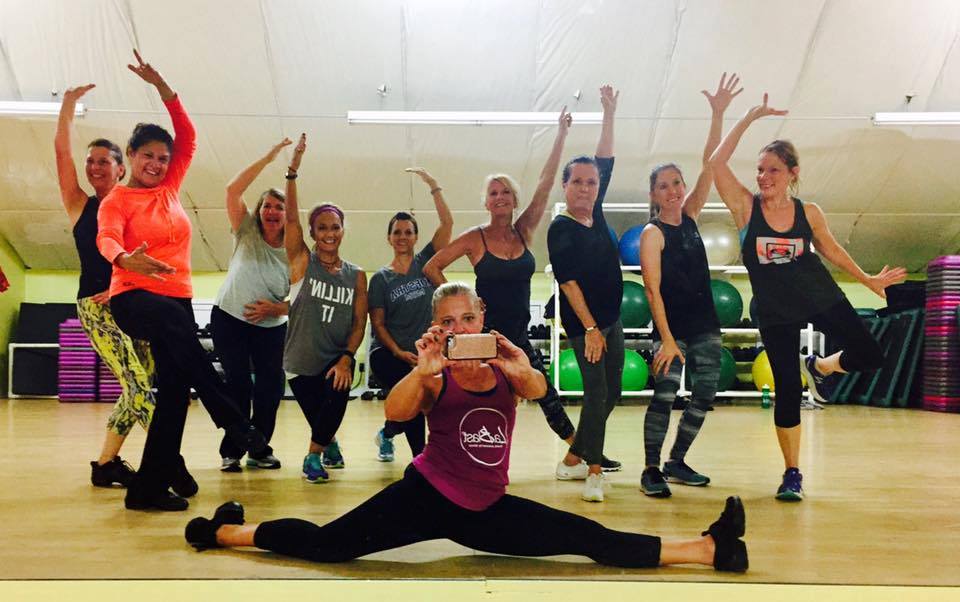 LaBlast® Advanced Boosters (LABs)/Webinars
YOUR FITNESS CERTIFICATION INCLUDES:

TRY OUT LABLAST IN PERSON®
FIND AN OPEN CLASS NEAR YOU
HERE'S WHAT A FEW OF OUR SUCCESSFUL GRADUATES AND CLIENTS HAVE TO SAY ABOUT THEIR EXPERIENCES WITH LABLAST® FITNESS!

My name is Laura Johnson, and I have been a Group Fitness Instructor and Group Fitness Manager for 30 years in the fitness industry. I am certified in numerous programs and have taught
every dance program that is currently on the market. After becoming certified by Louis Van Amstel in his dance fitness program "LaBlast®", I now ONLY teach and endorse his dance fitness program. Louis and his team provide excellent instructor support. It has withstood the test of time which is crucial in a fitness facility.

I brought Louis's program to Galaxy Fitness two years ago and it is a successful thriving class that continues to grow, prosper, and inspire members of all ages. LaBlast® is a top
producing dance fitness program that has proven to be a lucrative addition to our group fitness schedule. Men and women of all ages benefit from the classes.
Each time I finish I class I have participants who rush up to me and tell me how LaBlast® has made an impact on their lives. It is a program that grows with the progress of students. My ability to offer any genre of music and level of choreography inspires them on a physical as well as emotional level.

I would encourage every group fitness instructor/Gym owner to bring LaBlast® to their facility. They won't be sorry. LaBlast® is simply "The Best"!

Beth instantly fell in love with LaBlast® because it embodies the lifestyle necessary for ANYONE to achieve a healthier and happier life. Through LaBlast®, Beth has been able to reach people of all ages and fitness levels, exposing them to the fun and excitement of dance, and molding stronger, healthier individuals with more fulfilled lifestyles. Holding a Bachelor's Degree in Biology, Beth combines her knowledge of body mechanics and movement to offer a safe and effective class. Beth's unique balance of talents enable her to offer trainings rich in education and the necessary skills to excel as a fitness professional. She enjoys sharing her experience with other professionals to help them realize that they too can change people's lives through LaBlast®!

Thanks so much Louis for creating LaBlast and for giving me something to help regain my confidence and love for dance. Before we met I had found myself getting older and that younger cuter teachers were getting the new students. Adding to that I was forced to leave competing. I felt so lost and depressed, put on weight and just really didn't know where to go anymore. I attempted trying to do Zumba but really hated it. Nothing about it filled my love for dance or even wanting to teach it. Louis, you and LaBlast® have helped me regain my love for teaching and dancing.

SUBSCRIBE NOW AND STAY UP TO DATE ON THE LATEST LABLAST® NEWS, PRODUCTS AND SPECIAL EVENTS!