LABLAST® FITNESS:
THE PROGRAMS
WHAT IS LABLAST® FITNESS?
LaBlast® Fitness is a partner-free dance fitness workout created by world-renowned dancer and fitness expert Louis van Amstel (as seen on Dancing with the Stars). It's accessible for all levels – from the absolute beginner to the experienced dancer. LaBlast® takes you through a diverse mix of famous ballroom dances set to your favorite music, everything from pop and rock to hip-hop and country. Experience the full array of dance styles from Jive to Foxtrot and Viennese Waltz to Lindy Hop. Whether you want to tone your body, maintain a healthy lifestyle, learn to dance, or just have a great time, LaBlast® offers something for everyone.
LABLAST® FITNESS OFFERS SOMETHING FOR EVERYONE!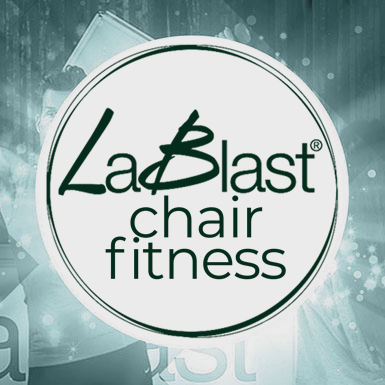 LaBlast Chair Fitness
Grab a seat and experience the latest in chair fitness. Inspired by "Dancing with the Stars," this motivating dance fitness class blends ballroom dancing and gentle weight training with simple, easy-to-follow patterns designed specifically for the aging population. Like all LaBlast® formats, LaBlast® Chair Fitness can be adapted for all levels. Whether you prefer to dance standing up and using the chair for balance, or seated the whole time, you'll surely have a blast!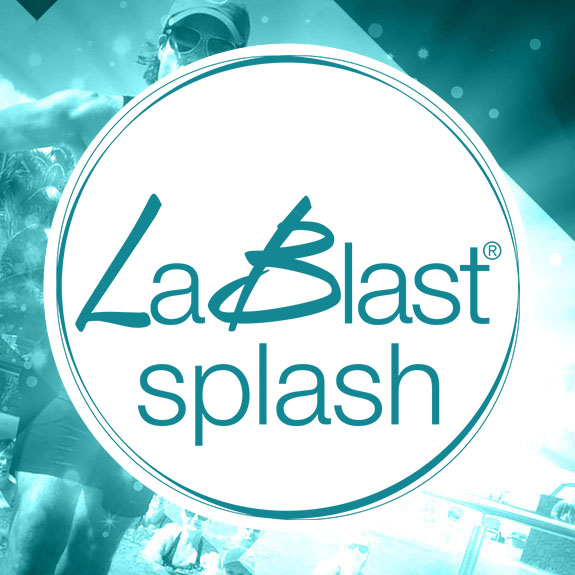 LaBlast® Splash
Dive into the future of water fitness – LaBlast® Splash! Low impact? Check. Cardio building, joint friendly and outrageously fun? Check X3. So what sets Splash apart from other water aerobic formats? Splash celebrates the beauty of true dance in the water! Learn the Disco, Jive, Viennese Waltz, Lindy Hop, and more through whole body movement both in and above the water. The easy-to-learn patterns and music selections from all genres and eras welcome any age and fitness level. Ready to break from traditional aquatic disciplines? Make a Splash!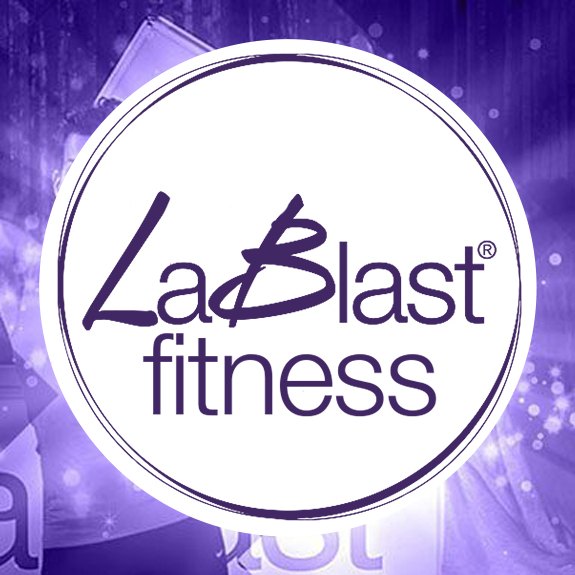 LaBlast® Fitness
Inspired by TV's Dancing with the Stars, LaBlast® Fitness is an energizing dance fitness class blending the true skill of ballroom dance with the calorie blasting properties of interval fitness. Carefully curated music playlists from all eras and genres keep you engaged and entertained while learning the Tango, Rumba, Quickstep and more! The multi-level learning approach makes LaBlast® Fitness perfect for everyone, from the absolute beginner to the advanced dancer. It's partner-free, high energy… And did we mention that it's really fun?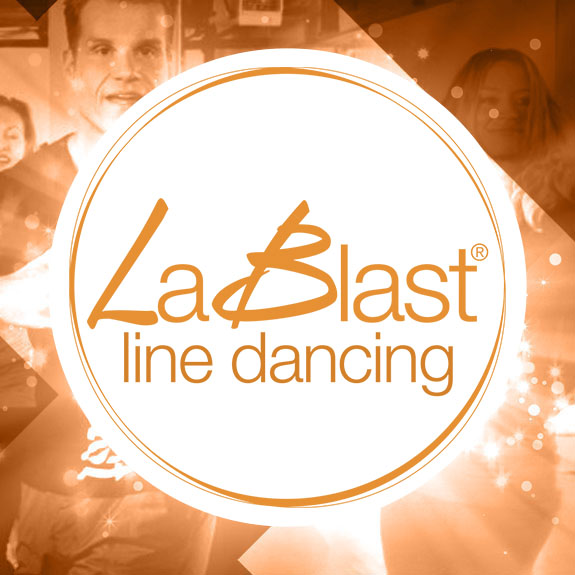 LaBlast® Line Dancing
Country Line Dancing has been a favorite of many for decades. Are you ready to take traditional line dancing out of the saddle and on to the ballroom floor, while blasting it to a whole new level of fun and fitness? Then LaBlast® Line Dance is for you! Easy-to-learn dances including Disco, Foxtrot, Samba, Paso Doble, and more get you moving to all four walls in no time at all. All dances are partner-free and can be done anywhere, making LaBlast® Line Dance the next social dance revolution. Put a smile on your face and join the fun!
NOW YOU CAN EXPERIENCE LABLAST® On Demand!
LaBlast® On Demand has something for everyone. Something for every schedule. LaBlast® On Demand has weekly Livestreams in a set schedule. Also included in every LaBlast On Demand membership, is access to an extensive library of pre-filmed workouts at any time!
READY TO GET STARTED ON YOUR OWN FITNESS JOURNEY? SIGN UP FOR ONE FREE WEEK OF LABLAST ON DEMAND, NO STRINGS ATTACHED!
PEOPLE ALL OVER THE WORLD ARE LOVING LABLAST®! HERE'S WHY…

My name is Laura Johnson, and I have been a Group Fitness Instructor and Group Fitness Manager for 30 years in the fitness industry. I am certified in numerous programs and have taught
every dance program that is currently on the market. After becoming certified by Louis Van Amstel in his dance fitness program "LaBlast®", I now ONLY teach and endorse his dance fitness program. Louis and his team provide excellent instructor support. It has withstood the test of time which is crucial in a fitness facility.

I brought Louis's program to Galaxy Fitness two years ago and it is a successful thriving class that continues to grow, prosper, and inspire members of all ages. LaBlast® is a top
producing dance fitness program that has proven to be a lucrative addition to our group fitness schedule. Men and women of all ages benefit from the classes.
Each time I finish a class I have participants who rush up to me and tell me how LaBlast® has made an impact on their lives. It is a program that grows with the progress of students. My ability to offer any genre of music and level of choreography inspires them on a physical as well as emotional level.

I would encourage every group fitness instructor/Gym owner to bring LaBlast® to their facility. They won't be sorry. LaBlast® is simply "The Best"!

Beth instantly fell in love with LaBlast® because it embodies the lifestyle necessary for ANYONE to achieve a healthier and happier life. Through LaBlast®, Beth has been able to reach people of all ages and fitness levels, exposing them to the fun and excitement of dance, and molding stronger, healthier individuals with more fulfilled lifestyles. Holding a Bachelor's Degree in Biology, Beth combines her knowledge of body mechanics and movement to offer a safe and effective class. Beth's unique balance of talents enable her to offer trainings rich in education and the necessary skills to excel as a fitness professional. She enjoys sharing her experience with other professionals to help them realize that they too can change people's lives through LaBlast®!

Thanks so much Louis for creating LaBlast® and for giving me something to help regain my confidence and love for dance. Before we met I had found myself getting older and that younger cuter teachers were getting the new students. Adding to that I was forced to leave competing. I felt so lost and depressed, put on weight and just really didn't know where to go anymore. I attempted trying to do Zumba but really hated it. Nothing about it filled my love for dance or even wanting to teach it. Louis, you and LaBlast® have helped me regain my love for teaching and dancing.

SUBSCRIBE NOW AND STAY UP TO DATE ON THE LATEST LABLAST® NEWS, PRODUCTS AND SPECIAL EVENTS!