THE LABLAST® 3-DVD FITNESS KIT
LABLAST® FITNESS: MOVEMENT THAT INSPIRES!
DANCE YOUR WAY TO FITNESS ANYWHERE, ANYTIME WITH THE LABLAST® DVD FITNESS PROGRAM!
LaBlast® is the revolutionary dance fitness program that inspires the mind and transforms the body while teaching the true skill of dance. The program fuses famous ballroom dances with carefully designed fitness routines and choreography that get your body energized while increasing core strength, flexibility and balance. This exclusive LaBlast® DVD kit features everything you need to start dancing your way to fitness! Perfect for busy, on the go lifestyles, the kit allows you to get your workout in any time, any place!
DOWNLOAD YOUR FREE NUTRITION GUIDE:
[wpdm_package id='32445′]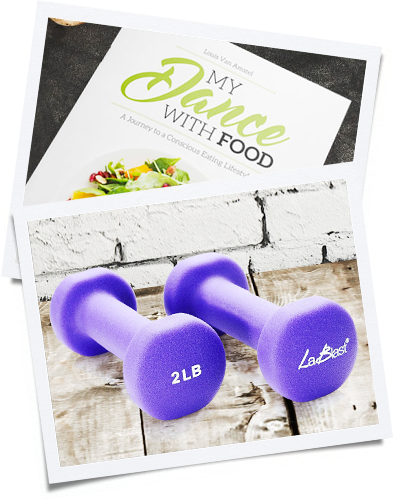 HERE ARE A FEW OF THE PROGRAM DETAILS…
There are 3 DVDs, each with 4 different dances. Every dance has 3 levels of intensity, for a total of 36 dance fitness routines, packing the series full of personalized workout options designed to benefit ALL ages and fitness levels.
The dances are customizeable, starting with basic movements, while progressively increasing in intensity, difficulty, and number of patterns for each style of dance. The dance routines were created to benefit all ages and fitness levels through specific movements and patterns that are designed to work all areas of the body. The DVDs also include comprehensive tutorials to get you started, walking you through each of the dances and teaching the steps and techniques of each one. The best part is, there is no partner required, you can do it all on your own! It's like having Louis as your private instructor!
The LaBlast® DVD Fitness Kit also includes a set of two 2 lb. hand weights to help build core strength and muscle, as well as a digital copy of Louis' nutrition guide My Dance With Food, an essential guide packed with information, tips and strategies to help you discover your own Conscious Eating Lifestyle.
HERE'S WHAT THE EXPERTS ARE SAYING ABOUT DANCE FITNESS:

READY TO GET STARTED ON YOUR OWN FITNESS JOURNEY? BUY THE LABLAST® DVD FITNESS PROGRAM NOW!
PEOPLE ALL OVER THE WORLD ARE LOVING LABLAST®! HERE'S WHY…

My name is Laura Johnson, and I have been a Group Fitness Instructor and Group Fitness Manager for 30 years in the fitness industry. I am certified in numerous programs and have taught
every dance program that is currently on the market. After becoming certified by Louis Van Amstel in his dance fitness program "LaBlast®", I now ONLY teach and endorse his dance fitness program. Louis and his team provide excellent instructor support. It has withstood the test of time which is crucial in a fitness facility.

I brought Louis's program to Galaxy Fitness two years ago and it is a successful thriving class that continues to grow, prosper, and inspire members of all ages. LaBlast® is a top
producing dance fitness program that has proven to be a lucrative addition to our group fitness schedule. Men and women of all ages benefit from the classes.
Each time I finish I class I have participants who rush up to me and tell me how LaBlast® has made an impact on their lives. It is a program that grows with the progress of students. My ability to offer any genre of music and level of choreography inspires them on a physical as well as emotional level.

I would encourage every group fitness instructor/Gym owner to bring LaBlast to their facility. They won't be sorry. LaBlast® is simply "The Best"!

Beth instantly fell in love with LaBlast® because it embodies the lifestyle necessary for ANYONE to achieve a healthier and happier life. Through LaBlast®, Beth has been able to reach people of all ages and fitness levels, exposing them to the fun and excitement of dance, and molding stronger, healthier individuals with more fulfilled lifestyles. Holding a Bachelor's Degree in Biology, Beth combines her knowledge of body mechanics and movement to offer a safe and effective class. Beth's unique balance of talents enable her to offer trainings rich in education and the necessary skills to excel as a fitness professional. She enjoys sharing her experience with other professionals to help them realize that they too can change people's lives through LaBlast®!

Thanks so much Louis for creating LaBlast® and for giving me something to help regain my confidence and love for dance. Before we met I had found myself getting older and that younger cuter teachers were getting the new students. Adding to that I was forced to leave competing. I felt so lost and depressed, put on weight and just really didn't know where to go anymore. I attempted trying to do Zumba but really hated it. Nothing about it filled my love for dance or even wanting to teach it. Louis, you and LaBlast® have helped me regain my love for teaching and dancing.

SUBSCRIBE NOW AND STAY UP TO DATE ON THE LATEST LABLAST® NEWS, PRODUCTS AND SPECIAL EVENTS!